Poor weather can condition can really spoil your trip. So, it's recommended that you should use a reliable weather forecast app to make sure there's nothing bad will happen along the way. Bearing this in mind, we've shortlisted some of the best weather apps that are worth downloading. Let's go through them below;
Dark Sky
Dark Sky is the reliable weather forecast app designed with latest needs in mind to deliver optimum results. Now with this amazing app, you will know exactly when the sun will shine and the rain will start. It brings you accurate weather forecasts you can rely on fully. The app is available for both iOS and Android users.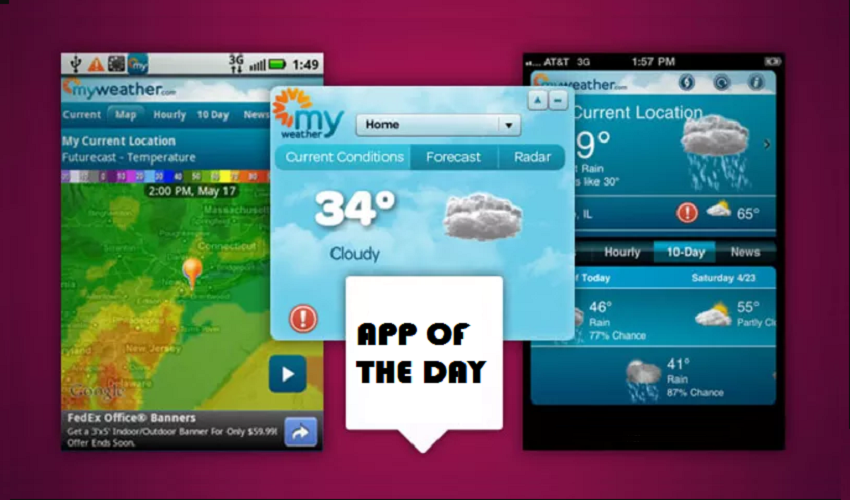 AccuWeather
There're some holiday destinations in the world where you can't anything for sure about weather. For these kind of places , you always need to a dependable weather forecast app. AccuWeather is one of the best weather apps, offering you the most accurate results in no time. It keeps you up to date with the latest, minute-to-minute weather forecasts. The app provides you with full details on wind speed, humidity, UV, dew point, cloud cover, pressure, sunset, sunrise, wind gusts and more. The app
If you're looking for a simple yet effective weather forecast app, Ultra Weather may be the app you were searching for. The app keeps you updated with the latest weather forecasts. You can personalize tablet or phone, based on your preferences. It brings you everything found in a reliable weather forecast app.
''Make decisions for your day with the most accurate hourly, 5-day, and 10-day forecasts displayed with elegant tools including graph charts.''
Be sure to add your thoughts to this story. We always love hearing from our visitors.