Located between Greece and Croatia, Albania is a destination to be discovered. With tourism still shy before its trendy neighbors, the country also presents the typical – and beautiful – Mediterranean landscapes of the region, with the advantage of having far fewer tourists and good value for money.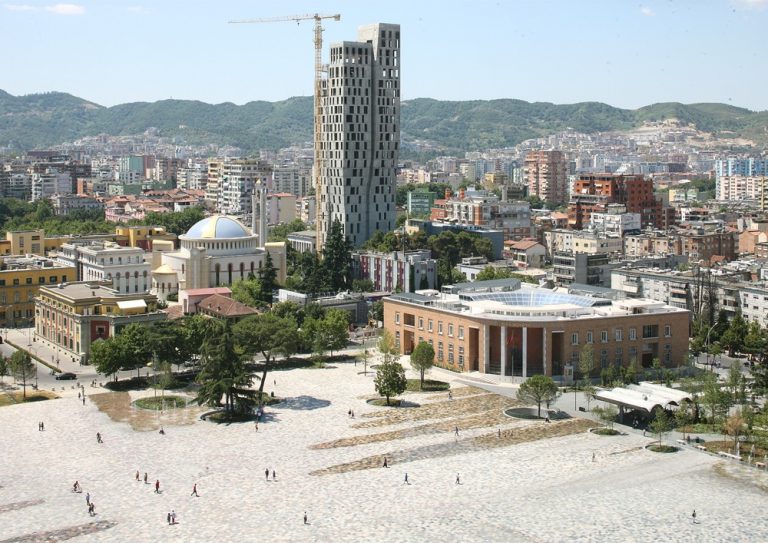 To understand the scenario in which the country lives, visit Albania today. Until the early 1990s, Albania was a very closed territory, living under a very strict communist regime, and with a policy of isolation that did not allow tourists to enter – or Albanians to leave.
With that, what is observed until today, mainly in the center of some cities, is an atmosphere of older times, as if some places had stopped in time. Gjirokastra, for example, is a UNESCO World Heritage Site that houses castles, Ottoman mansions and narrow streets filled with artisans and old shops – in addition to a welcoming and helpful people.
For that reason, the "city of stone" is a mandatory stop for anyone visiting the country. Be sure to climb up to the Castle of Gjirokastra, which exemplifies well the type of construction that earned this nickname for the municipality.
Another place that preserves the past and enchants with its buildings is Berat. Also a UNESCO heritage site, it is nicknamed the "city of a thousand windows", thanks to the numerous Ottoman mansions, with their traditional white painting and many windows, of course.
Kalaja, the former castle, is now almost a neighborhood, with residences, restaurants and even hotels. From there, the view is surprising, especially with the constant presence of Mount Tomor, which seems to get more and more beautiful as the afternoon falls.
History aside, what has been drawing the attention of tourists from all over the world to the destination is the Albanian coast or Riviera.