Are you thinking of visiting Russia for the next vacation? To prepare an excellent itinerary, it is crucial to know which the main sights in Russia are, taking advantage of every minute of the trip. To know what they are, check out our post.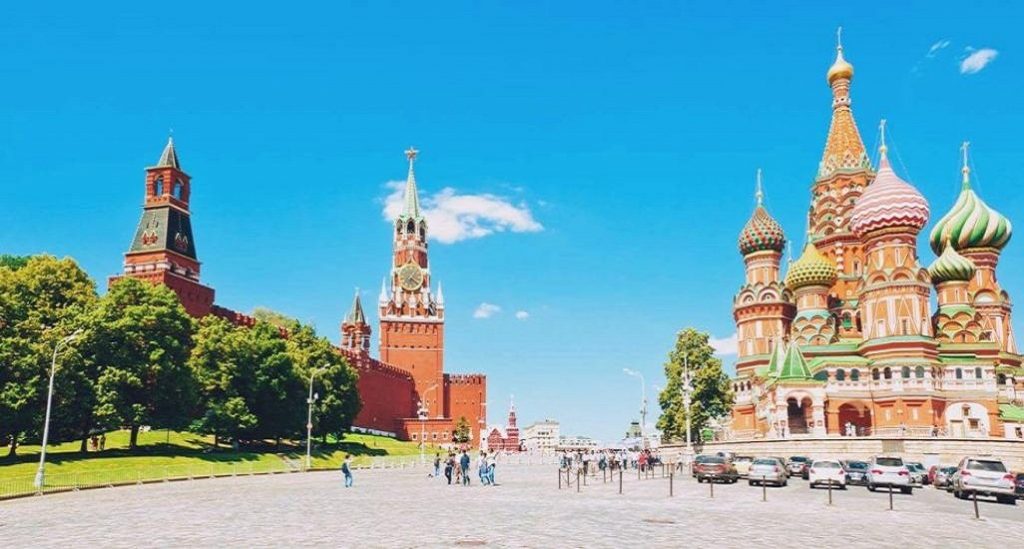 1 – Cathedral of St. Basil (Moscow)
This beautiful cathedral belonging to the capital of the country is the most famous symbol of Russia.
The beautiful architecture is composed of rich details both inside and outside. The entire colored dome follows the Russian style and the inside of the cathedral has an immense amount of gold and works of art dating from the Byzantine period.
2 – Bolshoi Theater (Moscow)
The dazzling architecture of this theater is a movie thing. It hosts the most beautiful ballet performances in the world and great musicals with orchestra, the perfect tourist spot for those who love architecture, sumptuous places and lots of culture.
3 – Arsenal Palace (Moscow)
In addition to the fabulous architecture of this palace, his collection has precious objects, works of art, household items, carriages, furniture and other items that were part of the daily life of the ancient Czars (Russian emperors).
4 – Peterhof Palace (St Petersburg)
This palace not only consists of one of the most beautiful sights in Russia but also throughout Europe.
In addition to the luxurious exterior and interior architecture, it has a wonderful (and immense) garden where tourists love to take several photos, especially contemplating the beautiful fountain with gold statues. In fact, gold is what is not lacking in this place, being considered a palace even more luxurious than the one of Versailles, in France.
Furthermore, check out exclusive ST Petersburg tours covering most of interesting places of this city.
5 – Hermitage Museum (St. Petersburg)
It is one of the most visited (and beautiful) museums in Russia.
In addition to all the charm of this historic building, this museum has extremely luxurious rooms that resemble scenes from various period films.