Traveling can be boring if you don't keep the right travel accessories with you. If you're having trouble finding the right travel accessories, we've put together some of the best ones that can add real charm to your traveling. Let's take a look at them below:
Backpack
If your holiday involves a lot of physical activity like trekking and hopping from cabs or trains, you should have backpack to make sure all of your belongings remain safe and secure along the way. Backpacks are available in a number of different shapes and colors. You can choose anyone meeting your criteria. There's no lack of bags that are designed with modern day needs in mind to avoid theft attempts.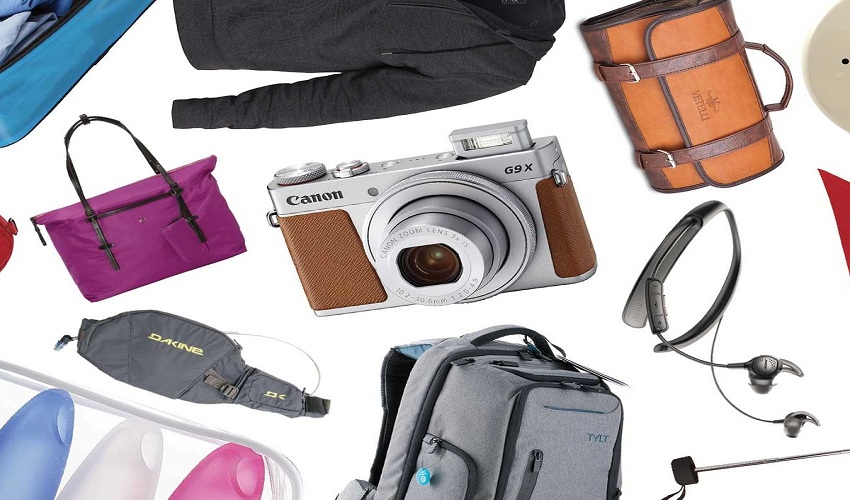 Tablet
Today's tablets are thinner, lighter and powerful. So they can be a good alternate for laptop because they can handle all your computing needs along the way. All you need is to invest in a good tablet that can meet your needs. Your options are endless.
Tablet keyboard
If you need to perform some writing task on your tablet, consider investing in a good tablet keyboard that can easily convert your tablet into a lightweight laptop for smooth multitasking. There're lots of tablet keyboards available in the market, offering different features and functions.
Headphones
That's biggie! It has been seen that many people like to listen to music when traveling. It just makes your travelling that much awesome. You can choose from a huge range of headphones.
Power bank
What if your phone stops due to low battery during a very important call? Obviously, it's a terrible thing no one would want to go through. To keep your battery up, you should consider having a power bank. It won't cost too much.
Please feel free to let us know your thoughts in the comment section below.